Next Wednesday, June 24th Caffe Vita, Via Tirbunali and some of our favorite northwest Italian restaurants will rally to raise funds by donating a portion of their days sales to the victims of the L'Aquila earthquake. This tragic earthquake hit 6.3 on the Richter scale and devastated the central Italian region of Abruzzo on April 6th 2009 @ 3:25AM, taking close to 300 lives, hospitalizing over 25,000 and displacing more than 60,000.
Proceeds will be given directly to Polisportiva Paganica Rugby and used to help rebuild the sports and recreation facility lost in the devastated town of Paganica, the epicenter of the earthquake. Currently, hundreds of displaced youth in Paganica and neighboring communities have no organized sports or facilities because of the destruction resulting from the earthquake.
Save the date and make a reservation!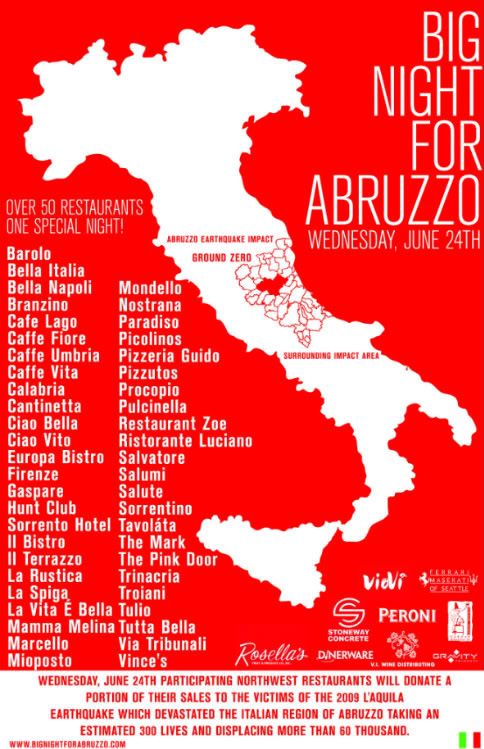 Caffe Vita's Mike McConnell, Brendan McGill and Francesco Angiuli of Via Tribunali returned from Paganica this week, where they saw first hand the devastating aftermath of this earthquake. The trio brought back photos to illustrate the destruction that resulted from the April 6 earthquake which can be viewed below.