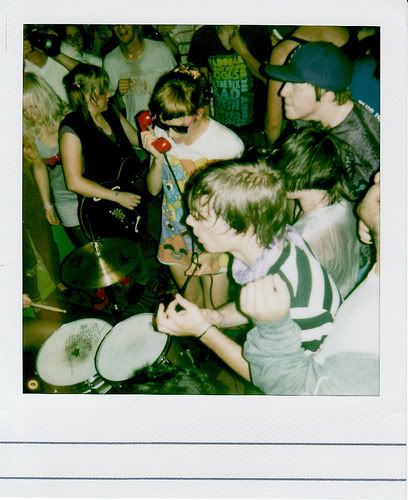 The annual Capitol Hill Block Party is coming up quick! Over 50 bands on 3 stages in the heart of Capitol Hill and at the door step of the Capitol Hill Caffe Vita.
Featured Band of the Day: MIKA MIKO
A Little Bio:
Mika Miko is an underground punk/noise band formed in 2003 in Los Angeles, California, U.S.Mika Miko has made a name for themselves by being truly on their own program. This 5 piece punk band will defend the term with all their power because they are just that, an amazing punk band, both in spirit and attitude. Pounding their way through interesting, fast pop songs that leave you wondering how they pull the steam all the way through. Imagine a high school dance where Red Cross, Black Flag, X-Ray Spex, The Slits and The Germs are all playing at with an updated flare of excitement and anxiousness.