Date: Saturday September 19th. 3pm – 10:30pm
Location: The Woods. 6637 Milwaukie Avenue, Portland, Oregon 97202
Price: Free – all ages welcome.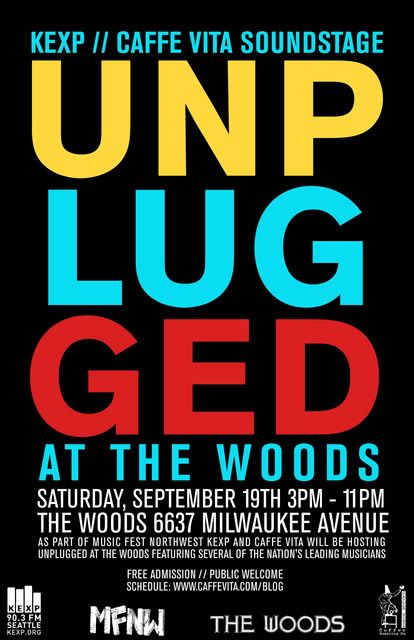 Caffe Vita Coffee Roasting Co. and KEXP 90.3 team up once again to host a series of Unplugged performances. Our previous Sound Stage events have ranged along the musical spectrum, from up and coming bands such as Battle Hymn to established statesmen like Thurston Moore. On Saturday September 19th the two organizations will set up shop in the brand new Portland venue The Woods to host several renowned bands.
Preliminary Schedule:
3PM Langhorne Slim
4PM The Lonely Forest
5PM Special Guest – i.e. we can't say – but you should be there…
6PM John Vanderslice
7PM The Black Whales
8PM Port O'Brien