Roldan Legacy: El Salvador Las Isabellas
Regular price
Sale price
$35.00
Unit price
per
Sale
Sold out
light
roast level
dark
ORIGIN
Fincas Las Isabellas
El Salvador
Tastes Like
Rose Petals
Green Apple
Brown Sugar
When we heard we had the opportunity to combine two of Seattle's most beloved pastimes – coffee and soccer – we were nothing short of excited! Teaming up with Seattle Sounders defender Alex Roldán, we're proud to release our vibrant new single origin from El Salvador: Roldán Legacy.
When Alex first contacted us, he was looking for a coffee that was a faithful representation of El Salvador, its coffee trade, and his family legacy. With Alex's familial history in the coffee industry paired with the fact that his brothers, Cesar Jr. and Cristian, also work for MLS teams, we couldn't ask for a better representative of the intersection between coffee and soccer.
We lined a table with several coffees from El Salvador, ranging from fruity and juicy, to nutty and chocolatey. Through multiple sessions, we helped Alex pinpoint a profile that tasted like what he wanted to wake up and enjoy every morning. After dozens of coffees, the choice was clear - a bourbon from Finca Las Isabellas. 
Located in the Ahuachapán department of El Salvador, Finca Las Isabellas has been producing coffee since 2007 under Odyssey Coffees, a company with which we have a strong and storied relationship. Las Isabellas spans 245 hectares with 87 of those remaining a natural reserve that is home to endangered species and a source of water for neighboring communities. This varietal showcased tasting notes of milk chocolate, apple, and almond, with a subtle hint of rose-like florals. Roldan Legacy was grown at 1300 meters above sea level, allowing the coffee cherries to mature in a cool, sun-drenched environment.
This exclusive single origin release is a tribute to Roldán's mother Ana, his paternal grandfather, and his family's presence in Major League Soccer. We at Caffe Vita are honored to share his incredible story how we know best – through amazing coffee.
For family, for legacy, for Seattle.
Share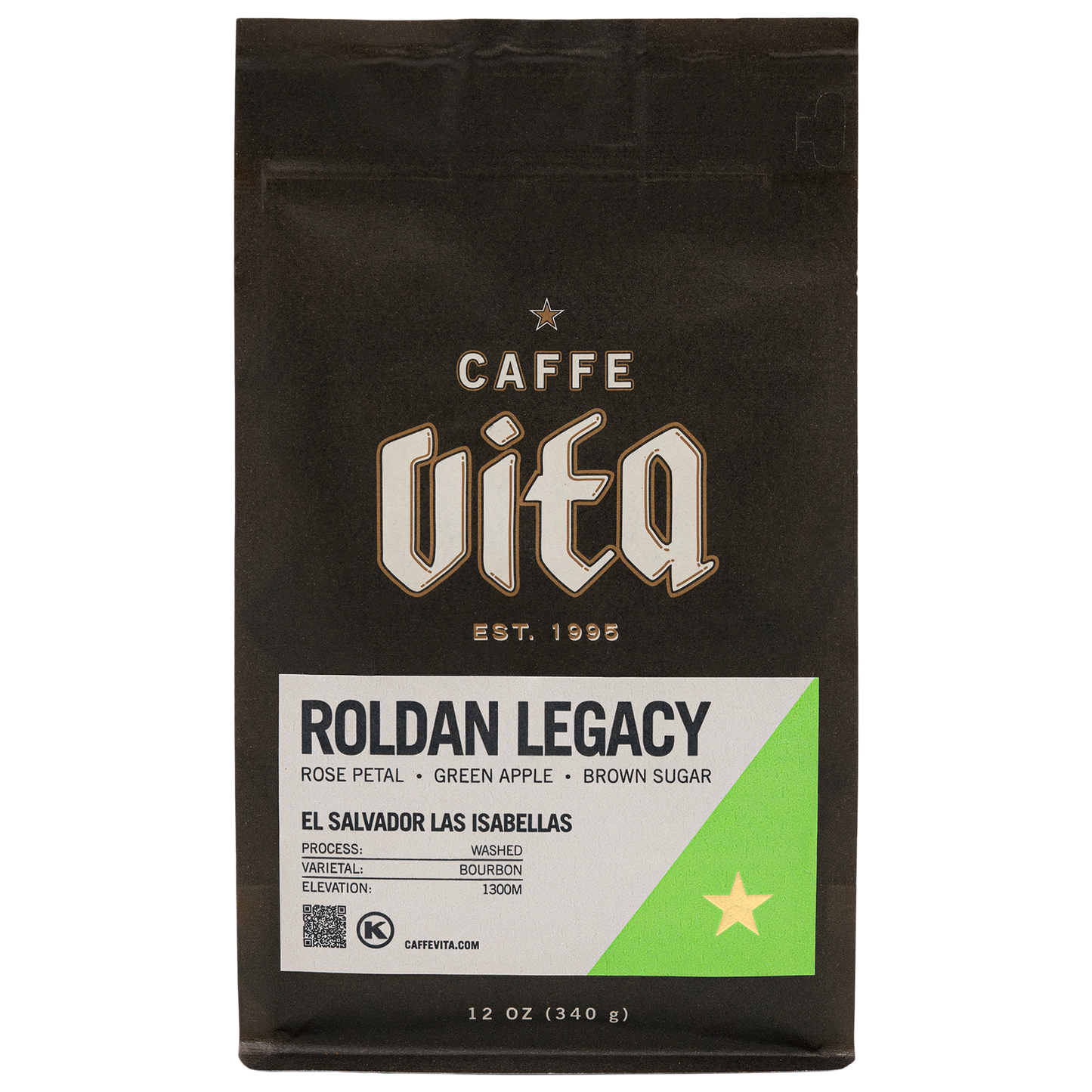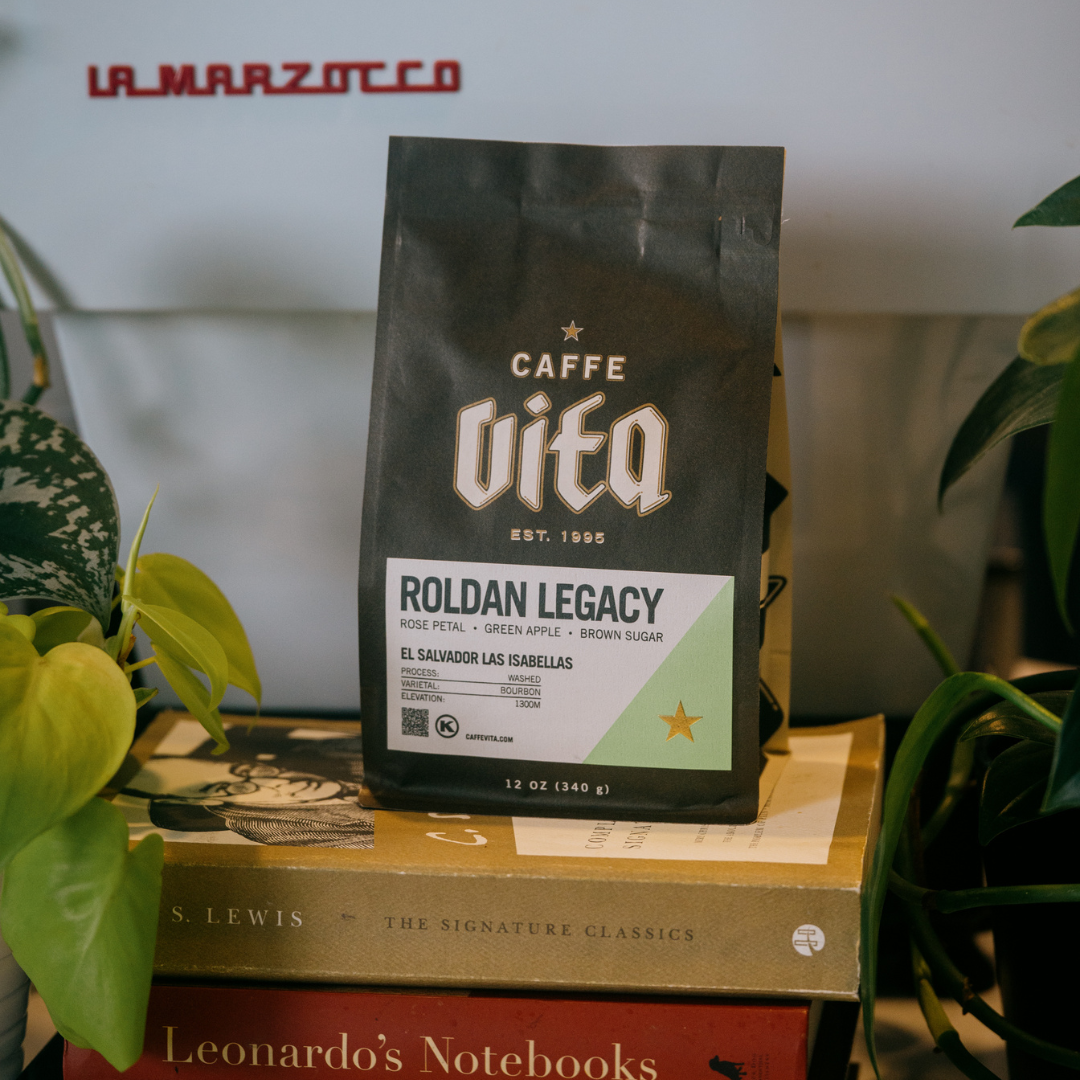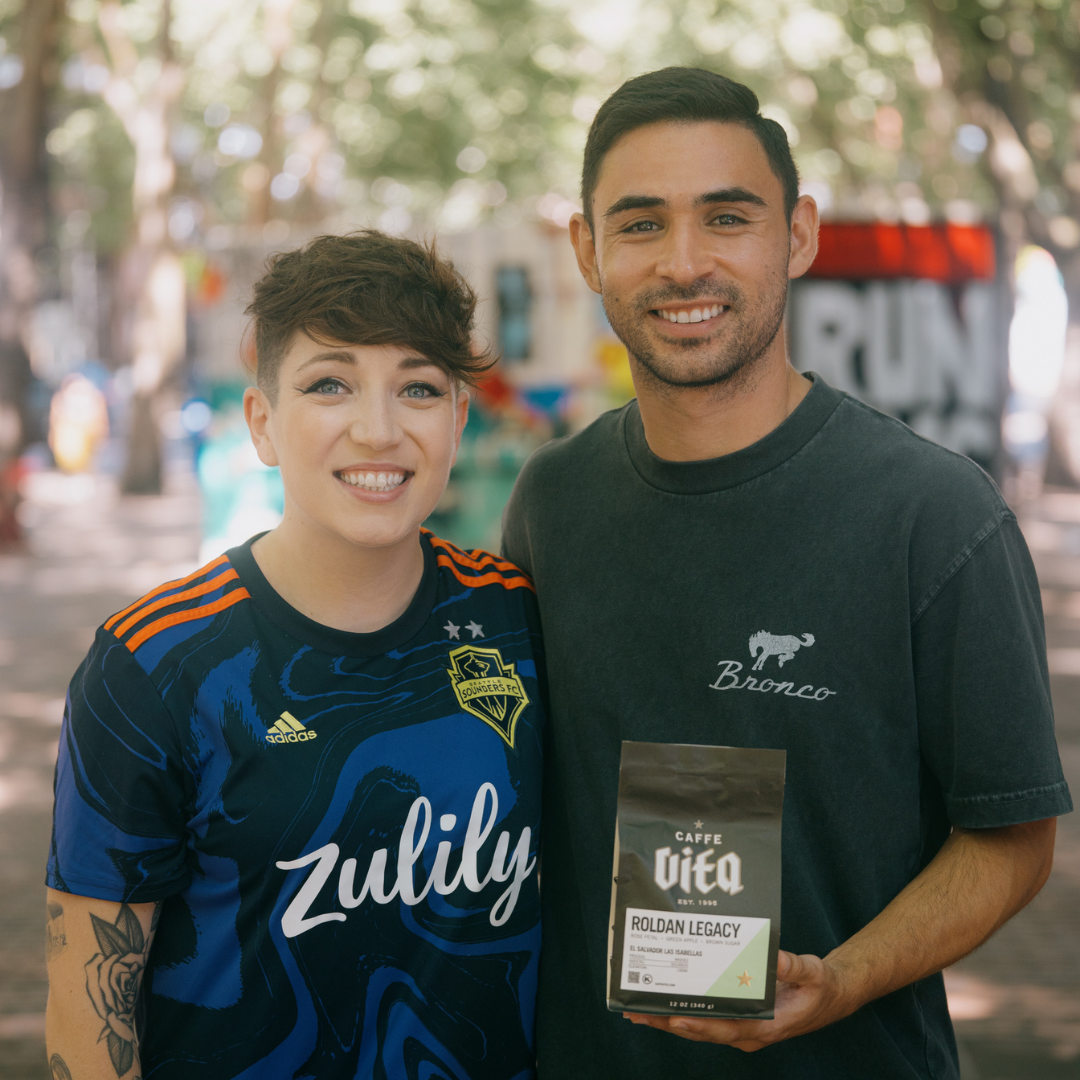 spill the beans
Get real-time updates on new roast releases, seasonal drinks, special events, and more.