Petrichor: Tanzania Songwe
Regular price
Sale price
$24.00
Unit price
per
Sale
Sold out
light
roast level
dark
Tastes Like
Cranberry
Dried Apricot
Vanilla

As coffee lovers, it's hard not to be romantic about autumn. The daylight we lose is made up by brilliant foliage, and cloudy skies seem to beckon us to our favorite cafes to sip away the hours. Here in the Pacic Northwest, autumn is synonymous with rain, and lots of it. Our newest single origin release, Petrichor, is a love letter to the rst rains of autumn, and the sights and smells they bring with them.
Petrichor, derived from the Greek words "petra" and "ichor," describes the pleasant smell that frequently accompanies rain after a long period of warm, dry weather. This distinct scent is tied to our understanding of the seasons, which inspired us to search for a coffee with an equally distinctive aroma and taste that perfectly pairs with the change of the season.
After cupping dozens of coffees, we landed on a washed bourbon produced in the Songwe region of southern Tanzania. Coffees from southern Tanzania are known to have warm, spice-like qualities accompanied by fruity avors, evocative of seasonal ciders. The quality and consistency of this coffee was what rst stood out to us. Petrichor's quality is reective of the effort that this coffee's producer, Shilanga AMCOS, puts into processing their coffees. Shilanga AMCOS is dedicated to a strict schedule from the time the coffee cherries are delivered to them to when the nished green coffee is sent out from their processing mills. This dedication to punctuality is the secret ingredient in the coffees they produce, which translates to a remarkably consistent cup for your morning routine.
In our cupping sessions, Petrichor presented tasting notes of cranberry, dried apricot, and vanilla - evoking memories of fall and its bright harvest avors. Its soft mouthfeel and refreshing aftertaste made Petrichor feel cozy, like wrapping ourselves in a plush blanket. As we enjoyed the avors and aromas of this coffee - we were reminded of the beauty and complexity of the natural world around us, and how autumn brings new charm, even in all the rain.

Packaged in our Biotrē 2.0™ bags made with 100% renewable materials.
Share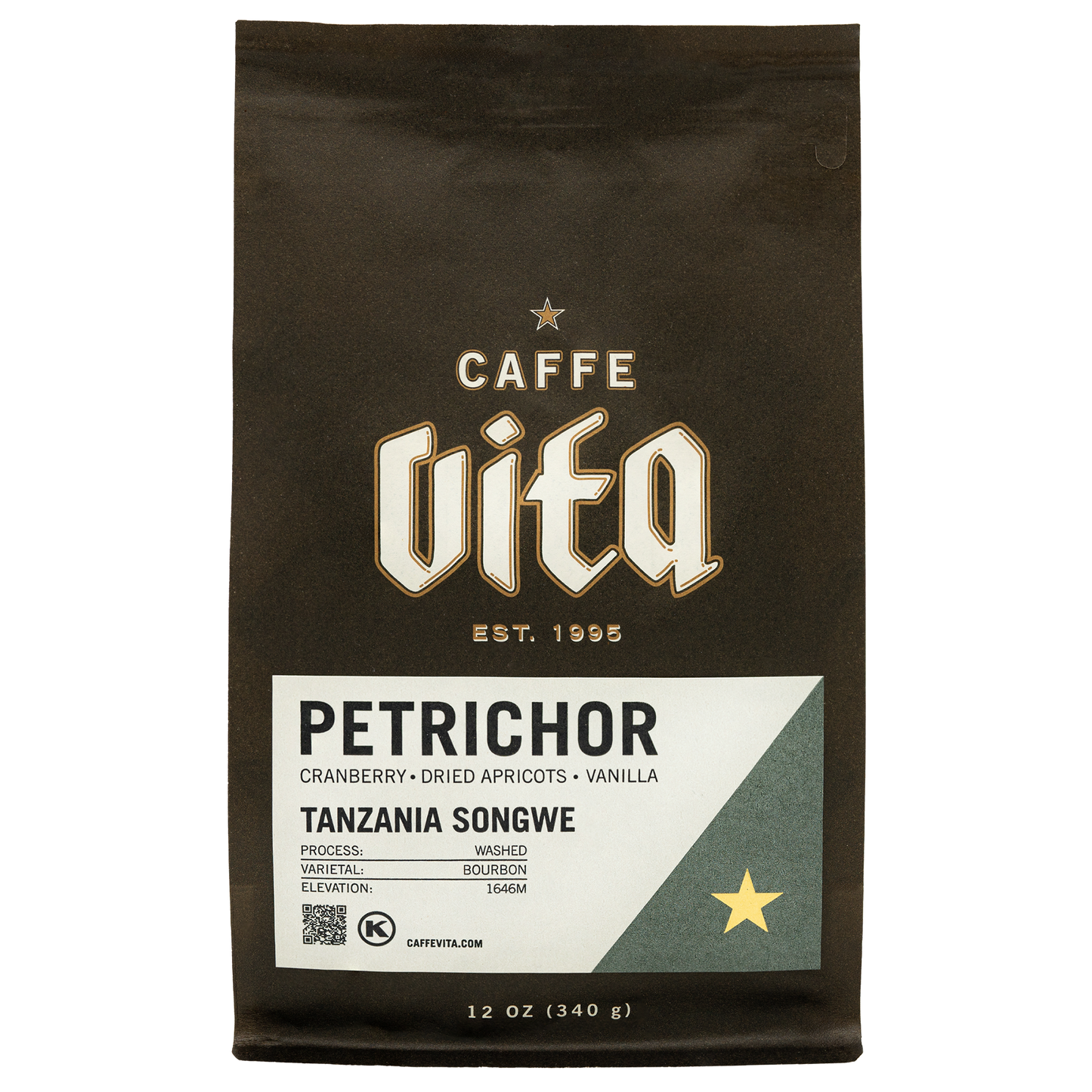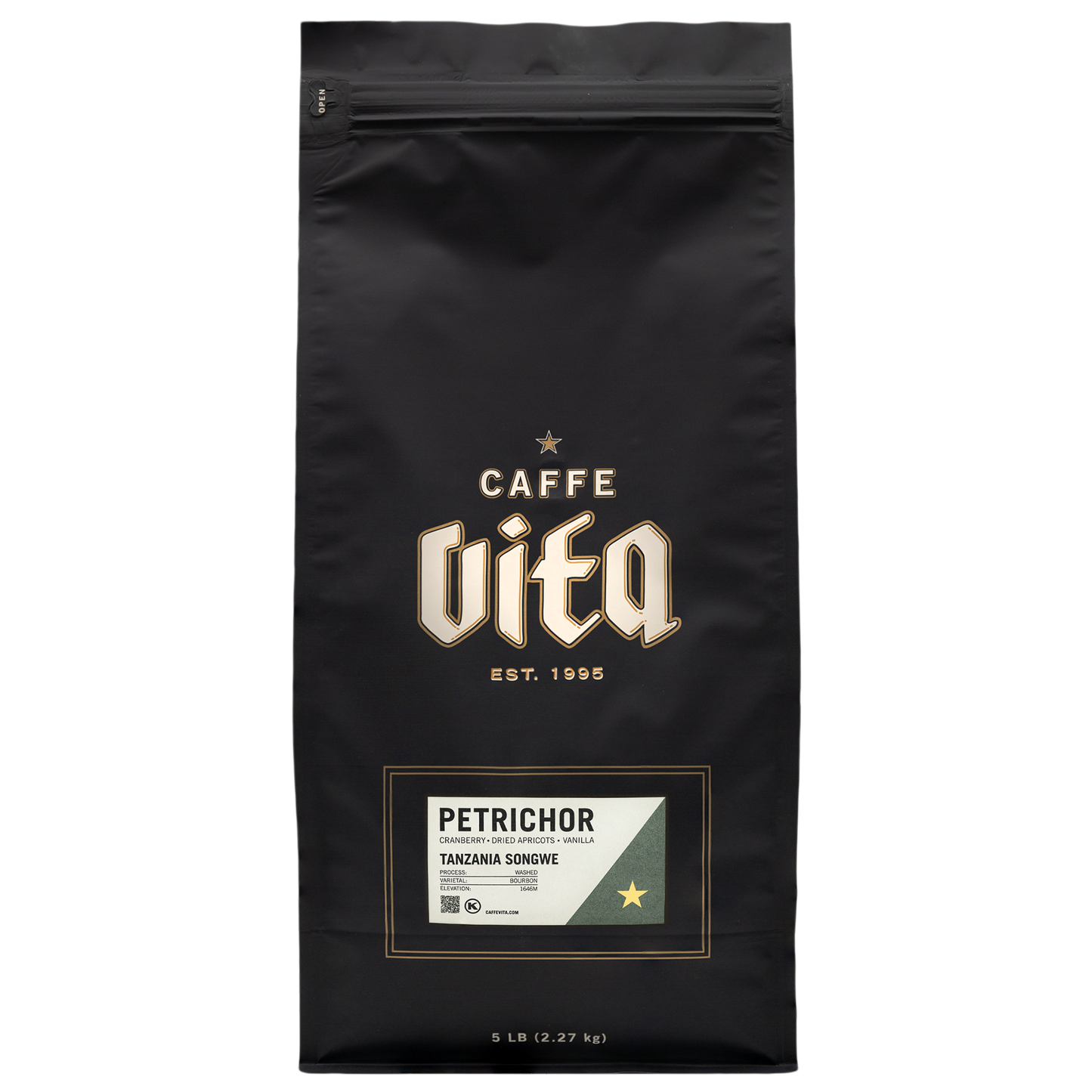 spill the beans
Get real-time updates on new roast releases, seasonal drinks, special events, and more.