Locations
We're born and raised in Seattle, but the Vita vibe is bi-coastal. Each location is slightly different—unique to its neighborhood and embedded in its community.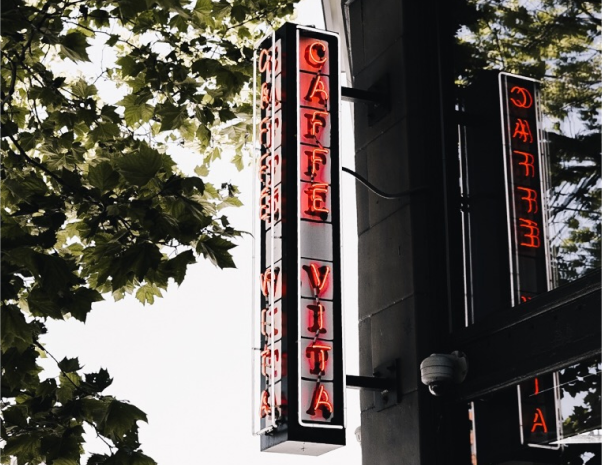 CAPITOL HILL
Monday - Sunday:
7am-7pm
1005 E Pike St
Seattle, WA 98122
206-712-2132
the local scoop
Our flagship roastery and cafe is in Seattle's Capitol Hill neighborhood, known for its rainbow walkways and diverse community. Stop by and see our roaster in action, or grab a single-origin espresso.
kexp
Monday - Friday:
7am-6pm
Saturday - Sunday:
8am-6pm
472 1st Ave N
Seattle, WA 98109
the local scoop
Our newest location, Vita at KEXP, opened in 2021 in collaboration with KEXP and La Marzocco. Stop by for music, coffee, and learn more about La Marzocco's state-of-the-art espresso machines.
Fremont
4301 Fremont Ave N
Seattle, WA 98103
206-632-3535
the local scoop
Come visit us on Fremont Ave in Seattle's very own center of the universe. First stop, grab your favorite seasonal drink with us, pick up a bag of Theo Blend (made in collaboration with our neighbors, Theo Chocolate) then explore the neighborhood. Refocus your lens with Eye's on Fremont your #1 stop for spectacle advisory in the Seattle area. Free your mind with The Yoga Tree, our friendly neighbors refining your mind-body connection. Save the sweetest for last, refine your palette's desires with The Book Larder, take a cooking class or find a new favorite cookbook to explore.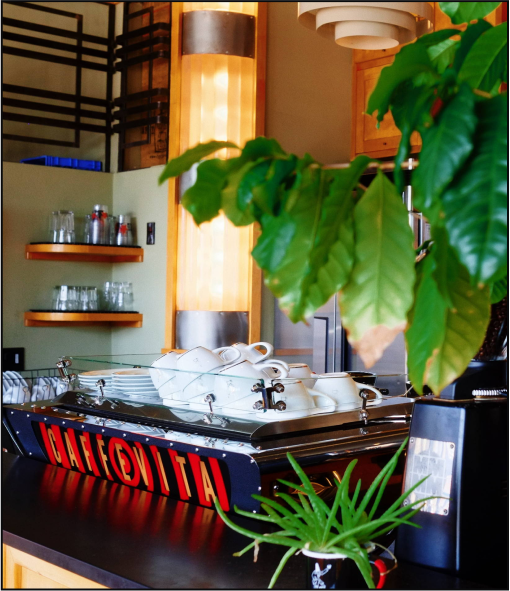 Queen Anne Fiore
224 W Galer St
Seattle, WA 98119
206-282-1441
the local scoop
An oasis beloved by its legion of neighborhood regulars, this location at W Galer and 3rd W is just two blocks away from the iconic skyline view at Kerry Park.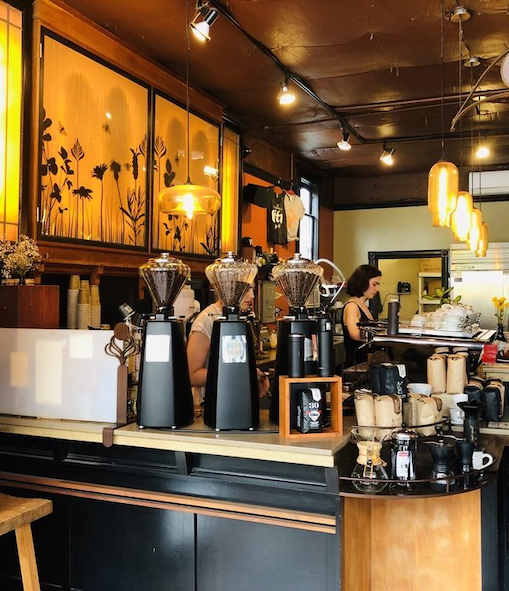 SEWARD PARK
5028 Wilson Ave S
Seattle, WA 98118
206-721-0111
the local scoop
Seward Park boasts 300 acres of beautiful forest land, home to eagles' nests, old growth forest, and a 2.4 mile bike and walking trail. Since 2007, we've been fueling Seward Park's diverse community with great coffee and ample table space for community gathering. Check out our neighbors across the street at Third Place Books and Chuck's Hop Shop.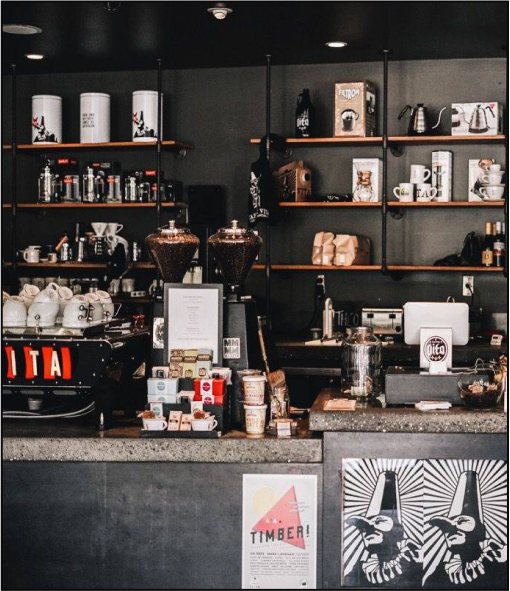 Sunset Hill Fiore
3125 NW 85th St
Seattle, WA 98117
206-922-3117
the local scoop
This cafe on NW 85th is a great pit stop for a pick-me-up before heading to the sandy shores of Golden Gardens or an escape on a cozy rainy day with your favorite book.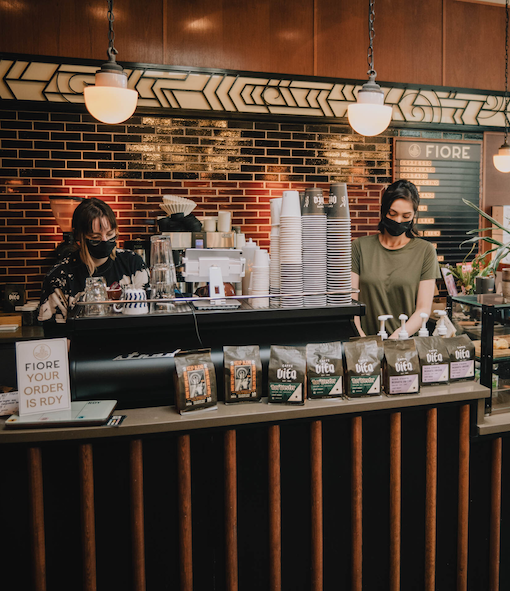 BROOKLYN
576 Johnson Ave
Brooklyn, NY 11237
929-295-9328
the local scoop
Welcome to the Brooklyn outpost of Seattle-raised Caffe Vita. Here you might find motorcycles parked out front, staff in all black with plenty of tattoos, and metal music booming from inside the roastery as Gair Wissenbach works seamlessly through their everyday roasting process.
lower east side
Monday - Friday:
7am-6pm
Saturday - Sunday
8am-6pm
124 Ludlow St
New York, NY 10002
212-260-8482
the local scoop
Our first New York location lies in the heart of Ludlow in the LES. Opened in 2012, this cafe is small but mighty, serving up single-origin brews and dark roast coffee to busy Manhattan. Stop by our friends at Scarr's Pizza for a New York-style slice.
Phoenix
509 W McDowell Rd
Phoenix, AZ 85003
602-675-3227
Read more about our new cafe in Phoenix here!
barista of
the month
Please join us in congratulating our newest Barista of the Month, Aaron from Fremont! Before coming to our team, Aaron worked for a coffee cart that served Vita (and was trained by the legendary Allyson & Chyna). He joined our team in the summer of 2019.
Aaron's early Vita career was spent in lockdown, so his daily face-to-face interactions with customers are what make his shifts in the cafe special. His favorite moments are when the sun is low in the afternoon, it's slow, he's soloing bar, and he gets a chance to have a nice one on one conversation with a customer uninterrupted.
Beyond the espresso machine, Aaron's a menace on the sticks - and his favorite videos games are ones that feature creative world building and nuanced storytelling. Growing up on Pokemon & Zelda, he's inspired to one day dive into the game development process and possibly start crafting his own games.
If you're ever looking for a dim sum recommendation, Aaron's your guy. He may be avoiding fried stuff but his ability to hunt down a good bean curd roll is unmatched.
Thank you, Aaron, for the joy you bring to our cafe and the dedication you have in your craft!
interested in becoming a barista?
Learn more about working at Caffe Vita.
spill the beans
Get real-time updates on new roast releases, seasonal drinks, special events, and more.